WHAT YOU NEED TO KNOW
INDUSTRY INSIGHTS, HIRING BEST PRACTICES, CAREER ADVICE.
Tips for the First Day on Your New Job
Posted on 7/29 by tonyshine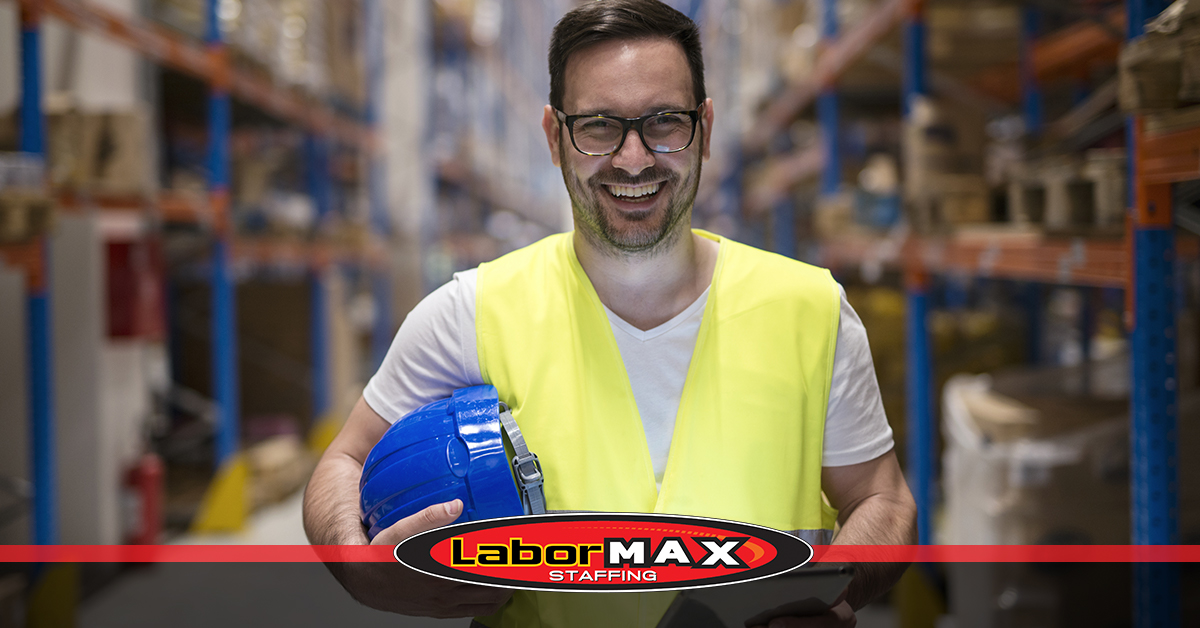 First days are hard. Remember walking into kindergarten for the first time? Well, the initial shift at a new employer can have the same vibe. Don't let anxieties take over though. Starting a new gig should be an exciting experience. You just need to get in the right mindset and take the necessary steps to set yourself up for success. Here are a few tips to make your first day on the new job a great start to the next stage of your career: Learn as Much as Possible Ahead of Time Don't go into your first day cold. Rather,… Read more »
Share this:
Posted in Job Seekers
Tagged temporary labor near me, Tips for The First Day on Your New Job
Browse Available Jobs
Are you looking for work? LaborMAX can find you the right job.
SEARCH JOBS NOW
Get In Touch With Us
Interested in learning how we can help you?
CONTACT US
Categories

How to Better Balance Work and Family
We often think about the term "success" as it relates to our working lives. But the word can have a broader definition, one that goes beyond just getting the highest salary or landing the next promotion. Achieving this kind of success means creating a meaningful balance between your work life and your family responsibilities. Unfortunately, this can prove difficult. The vast majority of workers sacrifice their home lives to their professional goals. For instance, one survey showed that two-thirds of employees don't feel they have a good work/life balance. This can have long-ranging impacts. You can lose precious moments with your families. At the same time, you can strain relationships and cause unnecessary stress. However, there are steps you can take. Here are a few tips for creating a better balance between work and family:
Read more >>
Your New Hire Failed a Background Check, Now What?
You've found the perfect job candidate. You're so excited that you issue an offer even as you run through the final stages of your due diligence. Then, you hit a major snag: a failed background check. Now what? Do you rescind the offer? Hire them anyway? These questions don't have an easy answer. It largely depends on the situation. You have to take the results of background checks seriously, even while you weigh the particular circumstances. Background checks represent a common part of the recruiting process. Statistics indicate that nearly three quarters of employers (72%) run them as they consider job candidates. Clearly, companies value them as an important data point in the hiring process. With that in mind, here's what to consider if your favorite job candidate fails a background check:
Read more >>
MUST Do Tips to Get a Job, Fast
Sometimes you can't get picky about your job search. You need to start earning a paycheck quickly. In those circumstances, there are a few tips you can follow to help you land a job fast. When you're out of a job, the worries mount quickly. How will you pay your bills? Can you get your career back on track after an extended bout of unemployment? What should you do with your time while you wait for the right position? This is made worse by the fact that unemployment can often drag on for months. In May 2021, the average length of unemployment sat at nearly 30 weeks, according to government statistics. How can you cut down that time? Here are a few tips to help you land a job as quickly as possible.
Read more >>